Emergency Call

More middle school girls are inflicting self-pain. Experts say it might be smartphones
November 21, 2017 – Self-harming behaviors like ingesting poisons, cutting and overdosing on drugs are strong indicators of suicide — the second-leading cause of death among people between 10 and 24 years old in 2015 …Twenge points to smartphones, which crossed the 50 percent threshold of ownership in late 2012, around the same time when teen depression and suicide began to rise… CONTINUED @ WashingtonPost.com
---
"In a time of universal deceit, telling the truth is a revolutionary act." –

George Orwell
---
November 28, 2017 • Vol. 5., No. 18
For Treatment Industry & Recovery Community
Advertise • Subscribe •

Testimonials

•

Experience, Strength & Hope Awards

Catching Up VIDEO

How opioid epidemic is impacting the African American community VIDEO
November 21, 2017 – n the first six months of this year, the number of black overdoses upticked to 23 percent. But the vast majority of overdoses remained white. Why? Among the reasons, according to the National Institute of Health, is that doctors are less likely to prescribe opioid painkillers to blacks than whites, for the same ailments. CONTINUED @ 10TV.com
American Death March VIDEO

Saving Lives in the 'Overdose Capital of America' VIDEO
Nov. 22, 2017 – Heroin(e) is a powerful film that follows the stories of three women in Huntington, West Virginia, who are battling the opioid crisis on its front lines. Drug addiction is so common in Huntington, the "overdose capital of America," that it's weaved into the fabric of everyday life. CONTINUED @ BillMoyers.com
Finally, Rigorous Honesty from an Attorney
I am a Lawyer in Recovery, and I Refuse to be Anonymous
November 22, 2017 – I will proudly tell my story to anyone who will listen. I will hold myself out as a recovering alcoholic to everyone I know. I will be honest when asked about having a drink, explaining I do not drink because I'm a recovering alcoholic. I will identify myself in public so that the still-suffering alcoholic may come across me and want to hear more about the promises of sobriety. CONTINUED @ AboveTheLaw.com
Expert Conversation AUDIO

Understanding America's Opioid Crisis – 48 minute AUDIO
Nov. 23, 2017 – Some 77 million Americans are personally affected in some way by the opioid epidemic, and at least 91 Americans die every day from an opioid overdose. During this special episode, The Takeaway dives deep into the crisis. Here's what you'll find: CONTINUED @ WNYC.org
Morphine Malpractice NPR AUDIO

Should Hospitals Be Punished For Post-Surgical Patients' Opioid Addiction? NPR AUDIO
Nov. 26, 2017 – "I had every single symptom in the book," Herzog says. "And there was no recognition by these really professional, senior, seasoned doctors at Boston's finest hospitals that I was going through withdrawal." … Herzog's story is one doctors are hearing more and more. "We have many clinicians prescribing opioids without any understanding of opioid withdrawal symptoms," says Dr. Andrew Kolodny… CONTINUED @ NPR.org
Thank God for Alcoholics Anonymous

Happiness is Other People
Oct. 27, 2017 – Nearly half of all meals eaten in this country are now eaten alone. Teenagers and young millennials are spending less time just "hanging out" with their friends than any generation in recent history, replacing real-world interaction with smartphones … the average American now spends less than four minutes a day "hosting and attending social events,"… CONTINUED @ NYTimes.com
TeleVision Intervenes

New Season of A&E's 'Intervention' looks at opioid Addiction
Nov. 27, 2017 – A&E starts a new season of docuseries Intervention with a two-hour premiere Tuesday, Jan. 2. The season will follow interconnected stories of addicts and their families suffering from opioid addiction. Living in the affluent Atlanta suburbs known as "The Heroin Triangle," the families highlight the desperate need for support. CONTINUED @ Broadcasting
Ya Think?

Very Successfully
Big Pharma Is Feeding Heroin Addiction
November 21, 2017 – Pharmaceutical companies made billions promoting the aggressive prescribing of opioids. Now they'll make billions from treating the consequences of overprescription … Analysts estimate that the follow-on opioid market is worth at least $3 billion a year. CONTINUED @ HuffingtonPost.com


Pain Relief?
Choice or No Choice
…study finds drug-assisted treatment is more effective than detox
Nov. 20, 2017 – New research suggests you can do it the way most treatment-seeking addicts in the state do — by undergoing a medically-supervised "detoxification" that's difficult, expensive and highly prone to failure. CONTINUED @ LATimes.com

More from Gabor
Beat the Odds VIDEO

Woman who beat drug addiction "blossomed into beautiful leader" VIDEO
Nov. 24, 2017 – A mother beat the odds, beating drug addiction, and now manages a business … This is the busy season in the candle business. "We are in 11 retailers throughout central Indiana… CONTINUED @ WTHR.com

It's What Freud Dreamt About VIDEO

Reduce the Stigma
Series on addiction filming in Worcester

Long May They Live
Asking About Opioids: A Treatment Plan Can Make All The Difference NPR AUDIO
November 22, 2017 – Dr. Terry Horton, chief of addiction medicine and medical director of Project Engage at Christiana Care Health System, testified about opioid addiction before a U.S. Senate committee in May. CONTINUED @ NPR.org

Tropical Oasis
More Beds the Better
Treatment center earns planners' support
Nov. 22, 2017 – The McShin Foundation of Richmond, Virginia, seeks special permit approval to operate a 28-day, overnight recovery program … Parents … spoke movingly about family members' and friends' battles to overcome addiction… CONTINUED @ FauquierNow.com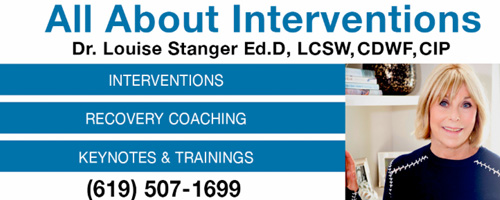 Meetings/Sponsor/Service
Why Not? Because…
Telemedicine For Addiction Treatment?
November. 24, 2017 – "I'm in a good place, you know?" she says. "I'm not doing nothing I shouldn't be doing. I'm not lying to nobody. I'm not sneaking around. Plus, I have a baby. I'm really busy!" To get her insurer to cover her addiction medicine, Hall has to prove she's in counseling. CONTINUED @ WABE.org

God Listens VIDEO
Educate AND Motivate
Changing face of New York's addiction counselors
November 24, 2017 – In New York, addiction counselors must be credentialed by the state Office of Alcoholism and Substance Abuse Services, and starting next year, the agency is requiring all counselors to have — at minimum — an associate degree. CONTINUED @ TimesUnion.com

Paws When Agitated
How About Big Pharma Too?

Dealer ordered to pay overdose victim's funeral costs
November 24, 2017 – …in prison Monday and ordered Chandler to pay $9,000 in restitution after pleading guilty to drug distribution. CONTINUED @ NYPost.com

One Day at a Time VIDEO

Driving Off the Cliff
Opioid crisis arrives on auto's assembly line
You can always get to a meeting @INTHEROOMS

Truth Be Told

Solitude Studies
A Voice from Prison with a Solution






Sponsors Get THANKED from the Stage by special guest JOANNA CASSIDY



NEW

"CLASS"

ADS — NOW AVAILABLE