December 29, 2020 – As the year finally comes to an end and the world transitions into 2021, there is one overarching emotion suffusing our mission. Gratitude.  Yes, gratitude for every reader of the Addiction/Recovery eBulletin who trusts us to provide a unique interpersonal connection by sharing all the news you can use for that intoxicating cocktail of amusement and information that makes the truth easier to swallow. Gratitude to our advertisers and virtual event sponsors who realize the intrinsic value of maintaining visibility among colleague and clients who would most benefit from their services.
2020 made healthy living a multi-level challenge for recovering individuals and behavioral healthcare facilities, industries and private enterprises striving to improve and save lives every day of the year. Non-profits certainly lived up to their tax-exempt status, while for profit treatment centers struggled against financial relapse.
These may seem like the days of Noah – but hopefully we have been keeping our lifeboats in good repair for the challenging and baffling invisible maelstrom we face.  Alone, we are as single drops of moisture — easily evaporated in the heat of difficulties and desperation.  United, however, each individual drop (and even a few drips) joins with others and become a healing nurturing empowering source of life.
Let us celebrate survival of the higher ideals of life — a life lived in mutual support, uplifting, and encouraging each other to be the best available version of ourselves.
Whether you are in active recovery for 50 years, 5 years or 5 days. The kindness and support of readers and advertisers has kept us emboldened to aggregate and aggravate. We at the Addiction/Recovery eBulletin are sincerely grateful for your attention.
More people than ever are taking advantage of the free subscription policy of the eBulletin and our sponsors and advertisers are setting an example of true renewal — renewing their commitment to making our contribution to the world of addiction and recovery consistent and reliable.
The New Year's resolution of all of us at Writers in Treatment, publishers of the Addiction/Recovery eBulletin is thus "We will continue, with as much optimism as we can muster, to serve our readership with the news and views that not only inform and entertain, but uplift and empower."
We mean that 100%. When we were in active addiction/alcoholism or suffering in many ways from the effects of our own attempts at self-medication, there were those who despaired of our life-style and behavior.  Often they would say, "For their own good, they should be committed."
Today, we are.
Sincerely,
Leonard Buschel, Editor/Publisher
Ahbra Kaye, Associate Editor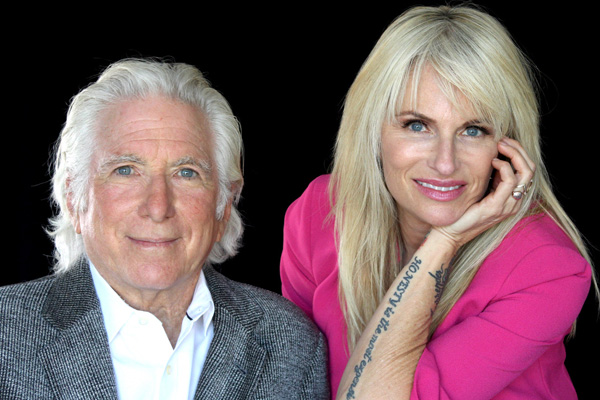 ---