THE BURL BARER FILES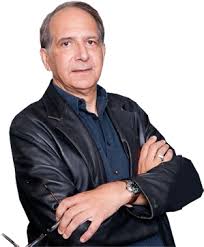 A quick preview of the June 9, 2020 edition of the Addiction/Recovery e-Bulletin
Op/Ed by Edgar Award winning author of Mom Said Kill and other true crime stories
---
Here's a sneak peek at the vast diversity of fascinating and informative features in the latest edition of the Addiction/Recovery e-Bulletin available free every week and delivered to your email in-box.
• Rock 'n' roll is equated with excess — but for many musicians, addiction to drugs or alcohol can stifle their art. Three of them explain how getting sober sent their creativity skyrocketing.
• "As a recovering alcoholic, I'm dreading a booze-fueled end to lockdown." Janet is an alcoholic who fears she's going to have the bottle hit her harder if she hits the bottle, a fear shared by many others.
• "Your father has checked himself into a treatment center for alcohol." "Dad? He's not an alcoholic!" The fact that I would make such a claim says a lot about how ignorant we were as a family about alcoholism. Why couldn't this family see the drunk elephant in the living room?
• Country star Jaime Wyatt:  Queer feminist with an appreciation of exotic dancing, Jaime says thar she is lucky to be alive and sober.
• Cowboys' Aldon Smith Shares Passionate Story About Recovery – an eye opening and revelatory exploration of a sport superstar's downfall and recovery.
• Sophie's choice was to be a secret alcoholic – she mastered the art of looking sober when three of her sheets had already been blown away.  Is this deception deceiving the deceiver?
• Will the pandemic lead to an alcoholism epidemic? Probably not, as over 60% of alcoholism is in the genes, not the bottle, but the problems of heavy drinkers are identical to those of alcoholics. It is not a good idea to shrug off a recycling bin full of empty bottles.
• Overdose increase tied to unemployment – ER physician was placing more fentanyl overdose patients on ventilators than COVID-19 patients.
• Addiction thrives in these times. Recovery must, too! — May 28, 2020 — When she launched the Betty Ford Center in Rancho Mirage in 1982, it's unlikely Mrs. Ford ever envisioned the addiction treatment industry undergoing a transformation like it has over the past few months amid the coronavirus.
It seems beyond obvious that the coronavirus is seeking top billing lately in the A/R e-B, but this too shall pass, and Recovery follows Addiction like an obsessive, yet remarkably healthy stalker. Once again, the A/R e-B brings you a wealth of news, views and opinions collected and curated for your reading and dancing pleasure.  No where else on Earth can you find this amazing amalgamation of news you can use and not use over all in one free easily digested digest. Make sure you are subscribed and your inbox is emotionally prepared. 
To advertising in the A/R e-B,
call Writers in Treatment at 818-762-0461.