THE BURL BARER FILES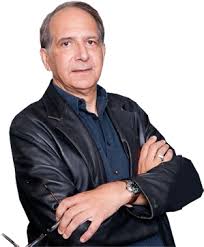 A quick preview of the June 2, 2020 edition of the Addiction/Recovery e-Bulletin
Op/Ed by Edgar Award winning author of Mom Said Kill and other true crime stories.
The Addiction/Recovery e-Bulletin consistently delivers fascinating and informative articles and insights, and the latest issue is a perfect example of why up to 60,000* addiction professionals and interested individuals, family members and leaders of thought eagerly anticipate the A/R e-B.
The June 2nd edition offers the vast diversity of articles and opinions for which the A/R e-B is rightly famed.  Here is a quick look at some of the stories included in the latest issue.
• A new court finding asserts that CVS, Rite Aid, Walgreens and Walmart are complicit in perpetuating the crises of opiate addiction.
• The sudden Increase in the use of drugs for anxiety and insomnia is causing anxiety and sleepless nights among addiction professionals.
• Glen Campbell was a charming loving husband to his wife, and a wonderful friend to his cherished associates — until he took a drink.
• An unnamed drug rehab is accused of firing their entire nursing staff during the current pandemic. When confronted about this violation of their commitment to their client's health, the rehab refused to explain this violation of their commitment to operate in their client's best interests.
• Dr. Louise Stanger, leading interventionist and thought leader in behavioral health and addiction treatment submitted herself to an intense Q&A session with the editorial staff of the A/R e-B. Her answers are uplifting, inspiring, occasionally controversial and unexpected.
• Always saving your child from failure is one of the seven mistakes that parents make to destroy a child's mental strength. The remaining six might embarrass you.
• Zantac, the heartburn drug, was recalled due to contamination from carcinogen NDMA. Now, metformin, used to treat type 2- diabetes, has the same diagnosis.
• A radio version of the A/R e-B? Not exactly, but close. "Addiction and Recovery," produced by wsca.fm, explores the many dimensions of these topics in hopes of being of significant value to listeners.
• It's hard to be a good sport about cocaine, according to Flavio Donizete, former World Cup Champion who sold his medal for $3,500 to buy cocaine.  It only took him two days to use up the coke, and only a little longer to lose almost everything he had.
• You can transform trauma into a powerful force for victory and recovery, and famed psycho-dramatist has a workbook to show you how!
Have you decided which story you want to read in detail first? Or perhaps you can't decide.
Go ahead and enjoy all the stories and features in every issue of the A/R e-B delivered free to your email inbox with reliable consistency.

The AREB is produced and published by Writers in Treatment.
818-762-0461
*actual readership is conservatively considered at 3X the established subscription base.