FOOTPRINTS & TROPICAL OASIS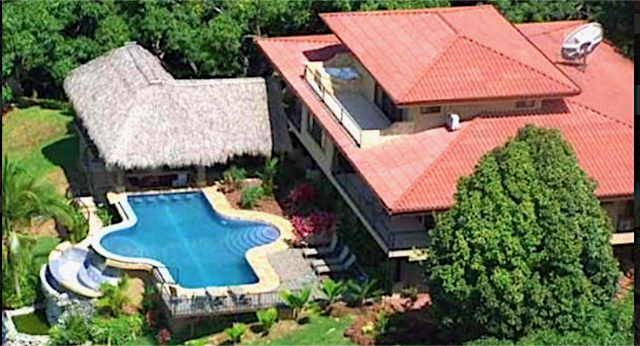 You don't have to be an alcoholic or addict to have problems with drugs and alcohol. In fact, 97% of people who drink and use never develop alcoholism or addiction. 3% however—and that's millions of people—have all kinds of problems. Some are easily solved, others are severe and life threatening.
The good news is that all problems related to drugs and alcohol are of two kinds:
1. Problems that solve themselves
2. Problems that will patiently wait for you.
Even if you have alcoholism or addiction, both are 100% treatable by the behavior health professionals at Footprints Behavioral Health Center in Southern California where everyone receives a custom crafted combination of evidence based treatments –treatments that are proven to be of significant value in recovering from the impact of drugs, alcohol, depression anxiety, mental health issues, and/or dual diagnosis.
Footprints Behavior Health Center is among the few treatment centers to have real doctors on staff not just on paper: Board Certified Psychiatrists and accredited psychologists, and certified practitioners and instructors in a wide variety of therapeutic techniques.
Footprints BHC's goal is to provide premier, client-focused, and evidenced-based care across the spectrum of mental-health, addiction, and dual-diagnosis treatment needs. By providing exceptional addiction and mental health treatment, Footprints BHC assists clients and families achieve sustained recovery.
Footprints Behavioral Health Center is fully licensed with the Department of Health Care Services, monitored by the Substance Abuse Unit, JCI accredited and carries the Gold Standard.
Whether you desire to detox, receive in patient or outpatient treatment for mental health or drugs and alcohol issues, there is an appropriate and comfortable path for you at either the Southern California Footprints Behavioral Health Center facility or Tropical Oasis in Costa Rica.
Yes, Costa Rica, a nation famous for its stress-free lifestyle, a commitment to wellness in all its forms, and the perfect location for a truly professional affordable, high quality and immediately accessible Addiction Recovery Treatment Center: Tropical Oasis.
To contact the Southern California Center, call toll-free: 866-598-7356
To contact the Tropical Oasis in Costa Rica, call toll-free: 866-964-8376
Both these Centers offer full continuous care including detox, inpatient/outpatient services, and sober living.